Staying Healthy
3 types of therapists to help you improve daily function
These experts offer training and tips to help you stay independent.
By

Heidi Godman, Executive Editor, Harvard Health Letter
Getting up from a chair, drinking a glass of water, eating a meal, driving a car, carrying groceries, buttoning a shirt or pants, having a conversation — we take these abilities for granted until we experience physical changes, and once-easy tasks become challenging. That could be due to something simple, like inactivity and muscle weakness, or something more complicated, like arthritis or a swallowing disorder. The good news is that there are ways to keep you functioning, vibrant, and independent. Three types of experts can help.
A physical therapist
Physical therapists work with you to improve your strength, balance, and mobility. They evaluate your needs and create an exercise program to restore function. The program might focus on specific muscle groups for specific problems. For example, for shoulder pain, the program may involve your shoulder, back, and chest muscles. Or a program might focus on all of the major muscle groups if you have general weakness.
"One common exercise I'll do with patients to keep them functioning is a standing row [see "Move of the month"] to build strength in the upper back and shoulders. I'll also have them do sit-to-stands — standing in front of a chair, sitting down, then standing again, five to 10 times in a row. This squatting movement is extremely important to help you get up from a kitchen chair or a sofa, which gets harder as we age," says Vijay Daryanani, a physical therapist at Harvard-affiliated Spaulding Rehabilitation Network.
Troubleshooting at home: "If you have a hard time getting up and down stairs, practice on the bottom step while holding the railing. Step up and then back down. Do it a few times. Then try it on two stairs. If that's too challenging, practice stepping onto a large, thick book," Daryanani says.
Move of the month: Standing row

Place a resistance band under both feet.
Grasp each end of the band.
Start with your arms at your sides.
Bend your elbows outward and pull the band to chest height.
Hold. Slowly return to the starting position.
Repeat 10 times.
Photo by Michael Carroll
An occupational therapist
When pain or reduced function gets in the way of daily activities, occupational therapists can teach you how to approach those activities differently. "We make recommendations to help you stay safe, conserve energy, preserve your joints, and increase your independence," says Kim Stuckart, an occupational therapist at Spaulding Rehabilitation Network.
Occupational therapists can show you workarounds to get dressed, bathe, make a meal, shop, operate a car, and more. It may be a matter of adjusting your techniques or learning to use adaptive equipment.
Troubleshooting at home: "To stay safe in the shower, use a shower seat and a handheld shower head," Stuckart suggests. "To avoid bending or reaching in the kitchen, which can lead to falls, store frequently used items on the countertop. Or expand your reach with a 'reacher' tool that has suction cups. If you use a walker, add a basket, tray, or bag to transport items safely. And use easy-to-grip items such as large-handled utensils or easy-open prescription bottles."
A speech-language pathologist
Having trouble speaking loudly, swallowing, or communicating? A speech-language pathologist can help. "We may recommend exercises to strengthen your lips and tongue, which may help with speech production and swallowing. Additional swallowing exercises may target your throat or larynx (voice box), which can make your swallowing more efficient and safe. Voice exercises may address breath control and the larynx to improve vocal quality and loudness," says Lauren Novack, a speech-language pathologist at Spaulding Rehabilitation Network.
An example of a voice exercise is called sustained phonation. It's great for people whose voices are getting softer. "Take a deep breath and sing out at a low pitch, slowly rising to a high pitch, then slowly dropping back down to a low pitch. Do that five times," Novack says.
Troubleshooting at home: If swallowing is harder these days, Novack recommends that you modify foods so they're easier to eat (cut them into smaller pieces or puree them), eat more liquid-based foods such as soup or smoothies, avoid talking while you're eating, alternate solids and liquids, and clear your throat in between bites.
How do you get to work with them?
When physical change interferes with your activities, ask your doctor to refer you to a therapist who is right for your situation. Or call a therapy practice directly. You might not need a prescription, depending on your state's laws.
About the Author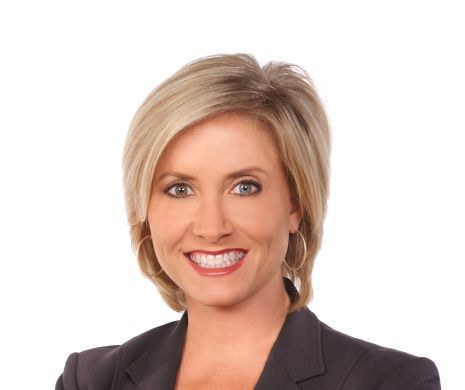 Heidi Godman, Executive Editor, Harvard Health Letter
Heidi Godman is the executive editor of the Harvard Health Letter. Before coming to the Health Letter, she was an award-winning television news anchor and medical reporter for 25 years. Heidi was named a journalism fellow …
See Full Bio
View all posts by Heidi Godman
About the Reviewer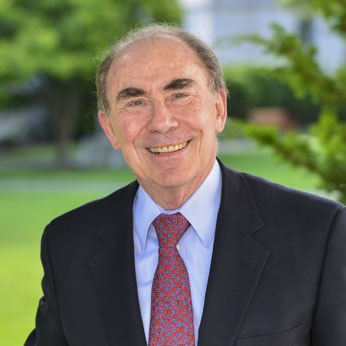 Anthony L. Komaroff, MD, Editor in Chief, Harvard Health Letter
Dr. Anthony L. Komaroff is the Steven P. Simcox/Patrick A. Clifford/James H. Higby Professor of Medicine at Harvard Medical School, senior physician at Brigham and Women's Hospital in Boston, and editor in chief of the Harvard …
See Full Bio
View all posts by Anthony L. Komaroff, MD
Disclaimer:
As a service to our readers, Harvard Health Publishing provides access to our library of archived content. Please note the date of last review or update on all articles.
No content on this site, regardless of date, should ever be used as a substitute for direct medical advice from your doctor or other qualified clinician.