By

Maureen Salamon, Executive Editor, Harvard Women's Health Watch
Dementia has been dubbed "the long goodbye," but slow progression offers time to develop coping strategies.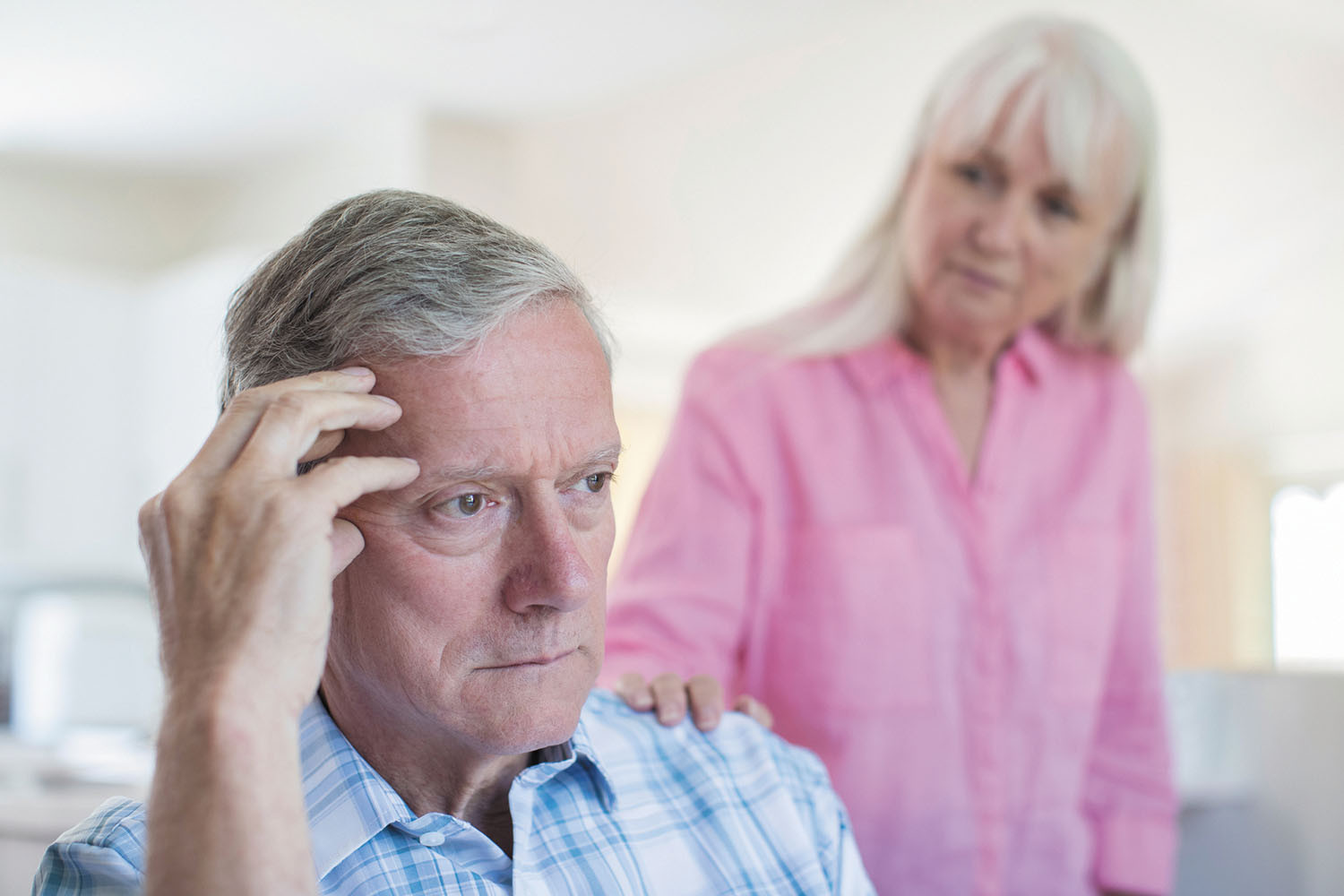 It feels like an anvil has dropped on your life: you've learned that your partner has been diagnosed with the dreaded "D" word — dementia.
The two of you may be reeling from the news, fearing that symptoms such as memory loss and muddled thinking will quickly spiral into a haze where your loved one is unable to do the simplest tasks. But dementia typically progresses slowly, offering precious time to think through goals and strategies that will smooth your path and offer valuable peace of mind, Harvard experts say.
Often, the diagnosis reveals one of two personality styles. "Some people are overly pessimistic and believe they'll need assistance with basic activities within a year or two," says Dr. Daniel Press, chief of the Division of Cognitive Neurology at Harvard-affiliated Beth Israel Deaconess Medical Center. "Others are overly optimistic and think they'll never progress. When I set them straight with accurate information, it may sound like good news for those who were pessimistic and bad news for those who didn't recognize the gravity of the situation."
And while it's inarguably sobering, a dementia diagnosis isn't always a shock, says Dr. Suzanne Salamon, clinical chief of gerontology at Beth Israel Deaconess. With research indicating that signs of dementia can trickle forth up to a decade before a diagnosis, "often there are little hints along the way," she says. "I've heard people say several years before diagnosis, 'I know something's the matter.' For the spouse, it's often not a surprise, and it may be a huge relief to know what they're dealing with."
Treatment: Yes or no?
The specter of brain decline certainly looms larger as we get older, and with good reason. A new, nationally representative study published online Oct. 24, 2022, by JAMA Neurology shows that one in 10 Americans ages 65 and older has dementia. Another 22% have symptoms that suggest the earliest stage of the disease, known as mild cognitive impairment. By 90 and older, dementia affects 35% of Americans.
Characterized by plaques and tangles in the brain that accompany a shutdown of nerve function, Alzheimer's disease is the most common type of dementia, accounting for up to 80% of cases, according to the Alzheimer's Association. Its symptoms can overlap with other forms of the condition, which include vascular dementia, caused by damaged blood flow to the brain; frontal lobe dementia, which often involves dramatic behavioral changes; and Lewy body dementia, which is marked by visual hallucinations.
"Regardless of the type of dementia someone has, it nearly always progresses," Dr. Press says. "But the rate of progression varies quite a bit."
Perhaps one of first decisions a couple should consider is whether to pursue dementia treatment — which many aren't aware exists, Dr. Press notes. But for Alzheimer's, several established medications may temporarily lessen symptoms, such as memory loss and confusion. Newer drugs are taking aim at the abnormal brain proteins underlying Alzheimer's progression. (See "New Alzheimer's therapies aim to thwart disease progression".) "I tell people that right now we don't have a lot of medications, but there are a couple that can slow the process down," Dr. Salamon says. "Some people will be gung-ho to try, and others say forget it. Whatever their choice, I respect it."
Ways to cope
It may be difficult to accept that your relationship with your partner will change as dementia takes its toll. But Dr. Press and Dr. Salamon point to myriad ways to cope while enhancing your abiding connection.
Get informed. Learning more about dementia is one of the best ways to allay your fears about what the future holds, Dr. Press says. Reputable sources include the Alzheimer's Association and the National Institutes of Health. Beware of personal blogs, chat rooms, and other biased platforms. "The Internet collects a lot of horror stories," he says. "People who are doing well with dementia don't spend a lot of time writing about how well things are going."
Take a team approach. After the diagnosis, decide together what goals you'd like to aim for. "The patient and caregiver have to feel like they're on the same team, working to come up with the best plan, given this condition," Dr. Press says. "It can be a challenge, because some dementia patients have very limited insight. You need to figure out where the opportunities are."
Attend all doctor's visits. If you can't be there in person, phone or Zoom into your partner's session. "It's really unfair to ask a patient with memory loss what was discussed at their doctor's appointment," Dr. Press says.
Stick to the familiar. Keep daily routines simple and predictable when possible. "We can all feel a little discombobulated when we wake up in a strange hotel. People with dementia can feel that way even at home," Dr. Press says. "Minimize that feeling by having lots of familiar cues around and keeping a regular schedule doing regular activities."
Take over certain tasks. But not necessarily all of them, as people with dementia "don't want the sense they're losing independence," Dr. Press says. "Rather than taking away all responsibilities, do things as a pair, like paying bills or sorting pills into pillboxes. The goal is to make the two of you feel you're working together to tackle this external disease that is memory loss."
Get affairs in order. Update legal documents such as wills, health care proxy, and power of attorney to facilitate upcoming financial and medical decisions. "It's an important discussion to have: what do you want?" Dr. Salamon says. "Let's say it's the end of life: do you want to be resuscitated? have a feeding tube? a breathing tube? It's so important for anybody who will be taking over decisions to understand that — and it's also a big guilt-reliever."
Don't take behavior personally. Dementia patients may alarm or distress their loved ones if they act paranoid, hallucinate, or simply forget who their partner is. But it's not a reflection of their true feelings for you. "It's really important to maintain their dignity," Dr. Salamon says. "Don't say things like, 'I've told you that already' or 'How can you forget that?' Try to understand your spouse has no control over this, and it's a terrifying thing."
Connect with a happy past. Whether it's the Beatles or Elvis, favorite tunes from your loved one's teens or early adult years can transport them. "Music that brings back happy memories is comforting," Dr. Press says, "and also useful if they're agitated."
Join a support group. Sharing your emotions and challenges with people experiencing the same thing can lighten your load. The Alzheimer's Association runs support groups that include both dementia patients and caregivers. Zoom can also help facilitate these crucial connections, because you don't need to leave your loved one at home or arrange care to attend solo.
New Alzheimer's therapies aim to thwart disease progression
Two decades after the advent of Alzheimer's disease medications that only temporarily lessen or stabilize memory loss, a flurry of new therapies stand poised to target the underlying biology of the brain-robbing disease and slow its progression.
What's driving the rush of potential new therapies? Both pent-up demand from a rapidly aging population fearful of brain decline and an increase in crucial research, Harvard experts say.
"It's really a public health emergency," says Dr. Daniel Press, chief of the Division of Cognitive Neurology at Beth Israel Deaconess Medical Center.
The 2021 FDA approval of aducanumab (Aduhelm) — which treats early Alzheimer's disease or mild cognitive impairment by removing gummy amyloid plaques in the brain — was controversial. Study data showed mixed results on effectiveness, and Medicare denied coverage for all except those taking part in Medicare-approved studies.
On its heels, however, is a possible "game-changer" called lecanemab that appears to not only clear amyloid, but also significantly improve patients' ability to think and function, says Dr. Suzanne Salamon, clinical chief of gerontology at Beth Israel Deaconess. Currently under FDA review, lecanemab might be available by late 2023.
Several other Alzheimer's drugs in various stages of testing also take aim at the abnormal brain proteins and inflammation underlying Alzheimer's, with the intent of slowing the disease in its tracks.
"Up to now, we've had nothing that does this, and now it looks as though we may have broken through a barrier," Dr. Salamon says.
"It's early times, and we really need to see the data," Dr. Press says. "That said, it's incredibly exciting that we're on the cusp of having disease-modifying therapies for dementia for the first time."
Image: © Daisy-Daisy/Getty Images
About the Author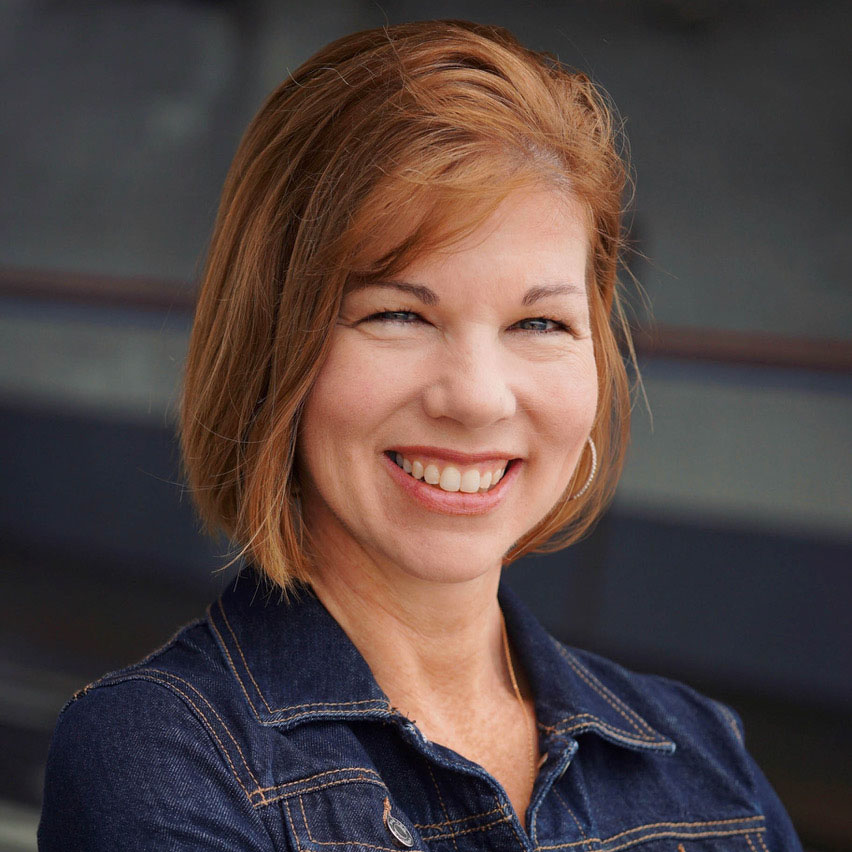 Disclaimer:
As a service to our readers, Harvard Health Publishing provides access to our library of archived content. Please note the date of last review or update on all articles.
No content on this site, regardless of date, should ever be used as a substitute for direct medical advice from your doctor or other qualified clinician.