Men's Health
Can supplements improve your prostate health?
Here's what the science says.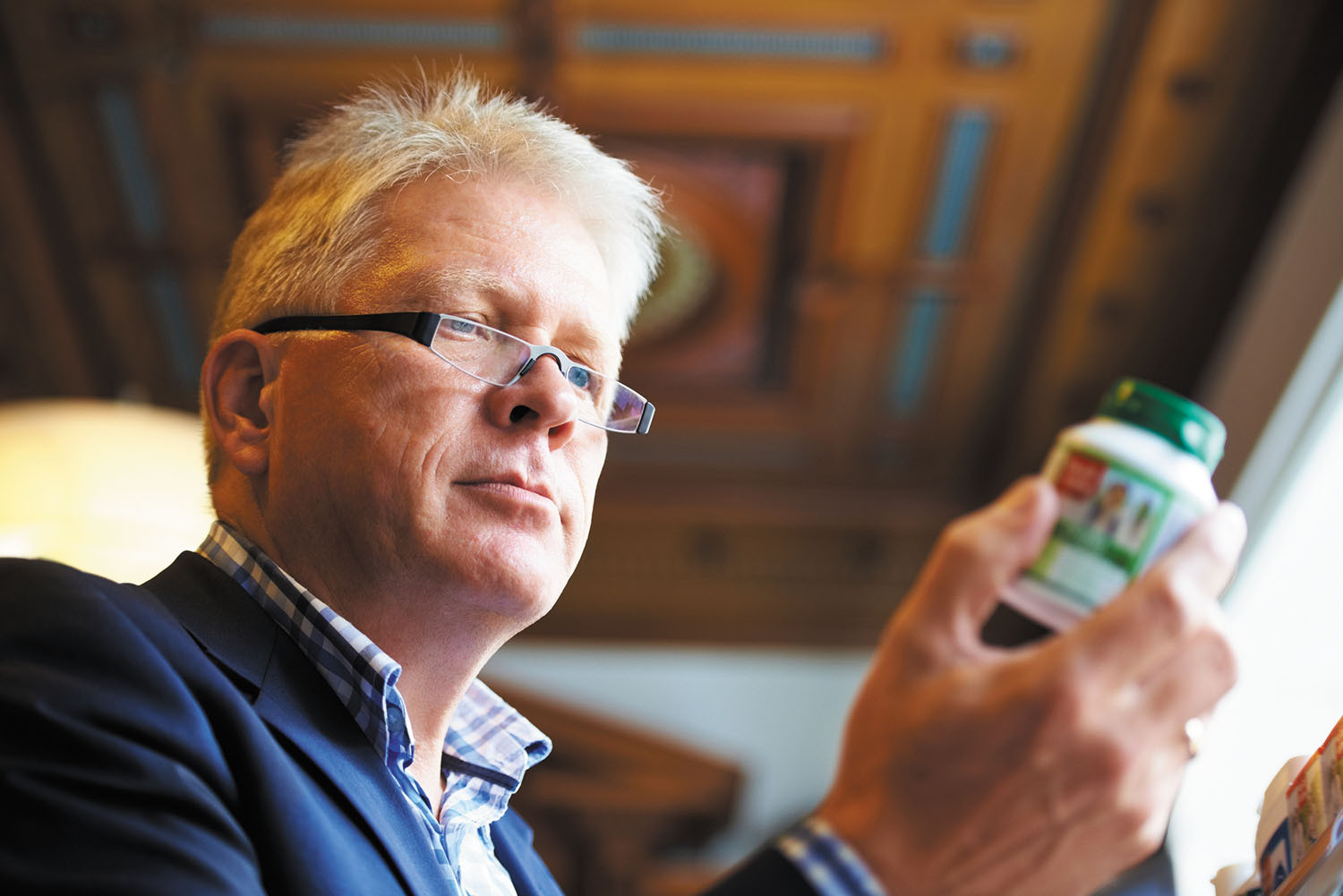 Dietary supplements can help with diagnosed vitamin deficiencies, such as shortages of vitamin D, B6, or B12, which are common among older adults. But what about your prostate?
Over-the-counter supplements touted to support prostate health are popular, and research has shown that men with a family history of prostate cancer are more likely to take them.
These pills supposedly help prevent and manage symptoms of an enlarged prostate (benign prostate hyperplasia, or BPH). Some of the ingredients are said to protect against prostate cancer or slow its growth. But is there any truth to these claims?
"Research has explored supplements' role in prostate health suggesting positive results," says Dr. Quoc-Dien Trinh, a urological surgeon at Harvard-affiliated Brigham and Women's Hospital. "But the findings are often observational, showing only an association, and are far from conclusive."
The big picture
The umbrella category of dietary supplements includes individual vitamins, such as A, B, C, D, and E, and minerals like calcium. There are also multivitamins and specialized formulas that contain various combinations of vitamins and minerals.
Many prostate supplements contain various ingredients believed to support prostate health. The most common are saw palmetto, selenium, zinc, and beta-sitosterol. So far, supportive research is encouraging, but it's still unclear whether it helps to mix these ingredients and others into a one-size-fits-all pill. Here's what science has revealed.
Saw palmetto. Saw palmetto is a shrublike palm that grows in the southeastern United States. An extract from its fruit may help with BPH symptoms, such as the constant need to urinate or a weak urine stream. Studies are mixed: two large, high-quality studies funded by the National Institutes of Health found saw palmetto was no more effective than a placebo. But other studies have suggested these supplements might have modest benefits.
Selenium. Some studies have suggested the mineral selenium might play a role in protecting against prostate cancer and slowing its progression, but other studies have not found any benefit. Therefore, which men might benefit from selenium supplementation and what may be an appropriate dose remains undetermined.
Zinc. Prostate cells accumulate more zinc than cells in any other human tissue, and the mineral plays a role in the prostate's normal functioning. Some basic science research suggests that zinc deficiency may increase the risk of both prostate enlargement and prostate cancer. But observational studies looking at zinc supplements do not show consistent improvements in prostate health. In fact, taking high doses of zinc (100 milligrams daily) actually might increase prostate cancer risk.
Beta-sitosterol. A type of chemical called a plant sterol, beta-sitosterol is found in fruits, vegetables, nuts, and seeds. While it may lower cholesterol levels, it's also thought to reduce prostate swelling and improve BPH symptoms. However, it does not shrink an enlarged prostate. A double-blind study published online July 3, 2020, by BMC Urology found that men who took saw palmetto oil enriched with beta-sitosterol daily for 12 weeks had improved BPH symptoms, including urine flow.
What's exactly in supplements?
The biggest problem with prostate supplements is the same as with other over-the-counter dietary supplements: the FDA regulates them as a subcategory of food. This means the FDA monitors products that make misleading claims but does not review supplements for safety or effectiveness. "So, you cannot always be sure how a supplement is manufactured or if it contains what it says on the label," says Dr. Quoc-Dien Trinh, a urological surgeon with Harvard's Brigham and Women's Hospital. Another issue is that the amount and combination of possible prostate-supporting ingredients vary per product. "Since there is not a consensus on how much, if any, is enough, it's impossible to say whether a prostate supplement could offer what you may need," says Dr. Trinh.
Diet over pills
Whatever the role of vitamins and minerals for maintaining prostate health, instead of relying on supplements, Dr. Trinh suggests following a plant-based eating pattern, like the Mediterranean or DASH diet. These diets emphasize high amounts of whole fruits and vegetables (especially cruciferous vegetables), whole grains, nuts, and olive oil, with fish preferred over red meat.
Research consistently shows that plant-based diets help reduce cholesterol levels, blood pressure, and weight, which helps protect against heart disease. "And what's good for the heart tends to be good for the entire body, including the prostate," says Dr. Trinh.
Image: © PeopleImages/Getty Images
Disclaimer:
As a service to our readers, Harvard Health Publishing provides access to our library of archived content. Please note the date of last review or update on all articles.
No content on this site, regardless of date, should ever be used as a substitute for direct medical advice from your doctor or other qualified clinician.
You might also be interested in…
Patient Perspectives on Prostate Diseases
After being diagnosed with a prostate disease, men and their families often want to know how others with the same condition fared after choosing a particular treatment. Patient Perspectives on Prostate Diseases addresses that need. You'll learn about the steps a dozen men took in selecting a therapy, and find out how those treatments affected their long-term health, wellness, and happiness. You'll meet a man who overcame BPH with a surgical option (but offers an important caution), men who selected active surveillance, two men who chose different prostatectomies for prostate cancer—with very different outcomes, and men who experienced and overcame complications of incontinence and erectile dysfunction and more.
Read More
Free Healthbeat Signup
Get the latest in health news delivered to your inbox!