Heart Health
What's the best blood pressure target for older adults?
By

Julie Corliss, Executive Editor, Harvard Heart Letter
For people over 60, intensive blood pressure lowering may prevent more heart problems than standard therapy.
Current guidelines from the nation's leading heart organizations say adults should aim for a blood pressure reading under 130/80 millimeters of mercury (mm Hg). However, some doctors believe that target might be too aggressive for older people, who may be more prone to side effects from blood pressure drugs, such as dizziness and falls.
Now, a new study confirms the effectiveness of intensive blood pressure reduction in people over 60. "Not only is a lower target safe, it's also associated with better outcomes in older people," says Dr. Umberto Campia, a cardiologist at Harvard-affiliated Brigham and Women's Hospital.
The study, in the Sept. 30, 2021, issue of The New England Journal of Medicine, included more than 8,500 Chinese people ages 60 to 80 with high blood pressure. Half were randomly assigned to a standard treatment group, with a target for systolic blood pressure (the first number in a blood pressure reading) of 130 to 150 mm Hg. For the other half, the intensive treatment group, the systolic target was 110 to 130 mm Hg.
Fewer strokes and heart attacks
After a year, the average systolic blood pressure in the standard group was 135 mm Hg, compared with 127 mm Hg in the intensive group. During a median follow-up of just over three years, researchers tracked the participants' rates of serious cardiovascular problems, including stroke, heart attack, heart failure, and atrial fibrillation. The incidence of these problems was 4.6% among those who received standard treatment, compared with 3.5% in those who received intensive treatment. Rates of adverse side effects, including dizziness, fainting, fractures, headaches, and cough, were similar in both groups, although the intensive-treatment group experienced more episodes of abnormally low blood pressure (hypotension).
The findings support those from an earlier trial done in the United States that also documented fewer heart-related problems when doctors aimed for an even lower — 120 mm Hg — systolic blood pressure target, Dr. Campia notes. In fact, when researchers analyzed the results only from people ages 75 and older, the heart-related benefits were even more striking. And the rates of side effects were similar to those seen in people with a target of 140 mm Hg.
The historical view
The incidence of high blood pressure clearly rises with age. In fact, the original term to describe high blood pressure seen in aging adults was "essential hypertension," says Dr. Campia. "At the time, the thinking was that high blood pressure was essential to deliver sufficient blood to the brain," he says. With age, blood vessels become stiffer and less flexible. To reach the brain, circulating blood needs an extra "push" in the form of higher blood pressure. That's why some physicians have suggested that for people over 65, systolic blood pressure (the first number in the reading) can be as high as 150 mm Hg.
Increasingly, however, doctors are reconsidering their approach to treating hypertension in older people. "We've learned that high systolic blood pressure in older adults is a major contributor to strokes and heart attacks," says Dr. Campia. The recent findings mean older people should work with their physicians to bring their systolic blood pressure below 130 mm Hg.
Aiming low
People often expect that a single medication will get them to their blood pressure goal, but that's rarely feasible, says Dr. Campia. For example, someone with a systolic blood pressure of 150 mm Hg almost always needs at least two medications. "Even a full dose of a single drug will only lower blood pressure by an average of 5 to 10 points," he says.
Using lower doses of two different blood pressure medications is more effective than maximizing the dose of a single drug. "High blood pressure can result from several different mechanisms, so combining drugs that target different mechanisms typically works better," he adds. The combination approach is also less likely to cause side effects. Moreover, many combinations are available as single pills, which is as easy for patients as taking just one drug.
"We have a broad array of medications to control blood pressure, which means that doctors can usually find the right combination that's safe, effective, and free from side effects," says Dr. Campia. For a list of the different classes of blood pressure drugs and common examples, see /heart-meds/blood-pressure.
Image: © Thomas Faull/Getty Images
About the Author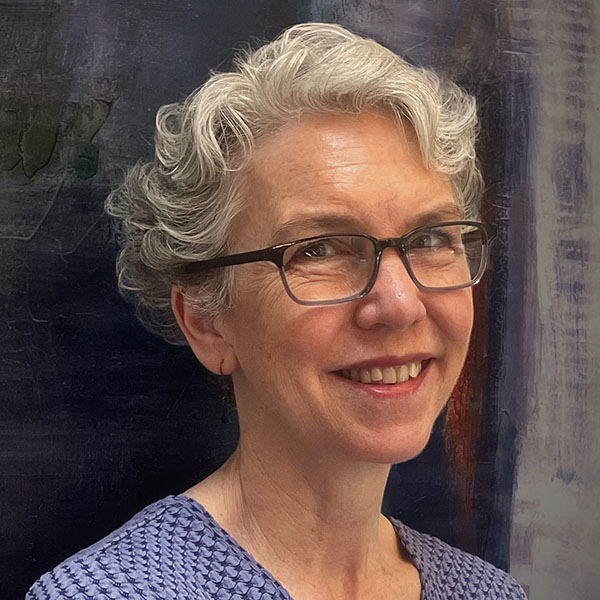 Julie Corliss, Executive Editor, Harvard Heart Letter
Julie Corliss is the executive editor of the Harvard Heart Letter. Before working at Harvard, she was a medical writer and editor at HealthNews, a consumer newsletter affiliated with The New England Journal of Medicine. She …
See Full Bio
View all posts by Julie Corliss
Disclaimer:
As a service to our readers, Harvard Health Publishing provides access to our library of archived content. Please note the date of last review or update on all articles.
No content on this site, regardless of date, should ever be used as a substitute for direct medical advice from your doctor or other qualified clinician.