Heart Health
Most Americans need a large or extra-large blood pressure cuff
Research we're watching
To get an accurate blood pressure reading, using the right-sized cuff (the part that inflates and squeezes the upper arm) is important. Because of rising obesity rates in this country, a majority of people now need a large or extra-large cuff, suggests a study in the Nov. 2, 2022, American Journal of Hypertension.
Adult cuff sizes are based on a measurement of the mid-arm circumference in centimeters (cm). They include small (up to 26 cm), regular (more than 26 cm, up to 34 cm), large (more than 34 cm, up to 44 cm) and extra-large (more than 44 cm). For the report, researchers measured the arms of a representative sample of more than 13,000 people in the United States. They found that over half of the men (53%) and one-third of women (34%) required a large or extra-large cuff. Only 2% of men and 10% of women needed a small cuff.
Many home blood pressure machines come with variable-size cuffs that can be adjusted to fit arms 22 to 42 cm in circumference. Measure around your arm to make sure the cuff you're using is the correct size to ensure an accurate blood pressure reading.
Image: © Jakovo/Getty Images
About the Author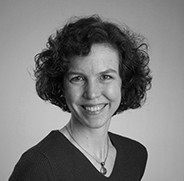 Julie Corliss, Executive Editor, Harvard Heart Letter
Julie Corliss is the executive editor of the Harvard Heart Letter. Before working at Harvard, she was a medical writer and editor at HealthNews, a consumer newsletter affiliated with The New England Journal of Medicine. She …
See Full Bio
View all posts by Julie Corliss
Disclaimer:
As a service to our readers, Harvard Health Publishing provides access to our library of archived content. Please note the date of last review or update on all articles.
No content on this site, regardless of date, should ever be used as a substitute for direct medical advice from your doctor or other qualified clinician.
You might also be interested in…
Controlling Your Blood Pressure
An alarming one in three American adults has high blood pressure. Known medically as hypertension, many people don't even know they have it, because high blood pressure has no symptoms or warning signs. But when elevated blood pressure is accompanied by abnormal cholesterol and blood sugar levels, the damage to your arteries, kidneys, and heart accelerates exponentially. Fortunately, high blood pressure is easy to detect and treat. In the Special Health Report, Controlling Your Blood Pressure, find out how to keep blood pressure in a healthy range simply by making lifestyle changes, such as losing weight, increasing activity, and eating more healthfully.
Read More
Free Healthbeat Signup
Get the latest in health news delivered to your inbox!