By

Julie Corliss, Executive Editor, Harvard Heart Letter
New guidelines detail what people may feel during a heart attack, as well as other possible explanations for chest pain.
If you ever suspect you might be having a heart attack, don't hesitate to call 911. When it comes to a potentially life-threatening event, the familiar adage "better safe than sorry" is always appropriate. But here's the thing: the two words we often use to describe heart attack symptoms — chest pain — are problematic.
"People don't always use the word pain when describing their heart attack symptoms," says Dr. Ron Blankstein, a cardiologist at Harvard-affiliated Brigham and Women's Hospital and professor of medicine and radiology at Harvard Medical School. What's more, heart attack symptoms aren't limited to the chest, he adds.
Now, the first-ever guidelines to evaluate and diagnose chest pain aim to clear things up by documenting the range of possible heart attack symptoms. "Instead of pain, people often use words like pressure, tightness, squeezing, or heaviness. And the sensations can also occur in the shoulders, arms, neck, back, upper abdomen, or jaw," says Dr. Blankstein, who was among the 22 authors of the guidelines. Published late last year, the report also provides a road map to help doctors assess chest pain with selective use of the latest available tests.
Women's symptoms may differ
Chest pain is one of the top reasons people seek care in emergency rooms, and many of these people are women ages 65 and older. Yet studies show that women with decreased blood flow to the heart are less likely to receive timely and appropriate care. In both men and women, the most common symptom of a heart attack is chest discomfort. But women are more likely to also have other associated symptoms, including nausea and shortness of breath. Traditionally, doctors often referred to these symptoms as "atypical" — a term the new guidelines now discourage because it can be misconstrued as meaning less important or harmless. Instead, doctors should use the terms cardiac, possibly cardiac, or noncardiac.
Angina — or something else?
Cardiac or heart-related pain is usually caused by limited blood flow to the arteries supplying the heart, which can cause occasional episodes of chest discomfort, usually during physical exertion or stress, known as stable angina. If those symptoms intensify and persist more than 10 minutes, it might be a heart attack.
But chest pain can also result from other conditions that affect the heart or nearby organs (see "Conditions that may mimic a heart attack"). In fact, more than half of people with chest discomfort are ultimately diagnosed with a noncardiac reason for their symptoms. But don't try to self-diagnose your symptoms — always get evaluated by a doctor, says Dr. Blankstein.
Conditions that may mimic a heart attack
Discomfort or pain near the center of the chest may result from problems unrelated to the heart's blood supply. One is pericarditis, which often results from a viral infection and causes swelling and irritation of the double-layered membrane surrounding the heart. The pain is usually sharp and gets worse when you inhale and if you lie down. However, more common causes — which don't involve the heart at all — include the following:
Acid reflux. Also known as heartburn, acid reflux happens when irritating fluids from the stomach surge up into the esophagus, the tube connecting the throat and stomach. Often, it strikes after a large or spicy meal. The pain begins just behind the breastbone and moves up the throat and may worsen when you lie down or bend over. Other symptoms include a bitter or sour taste in the back of the throat.
Muscle or joint issues. An overstretched or torn muscle may cause sharp chest pain. This can happen if you do too many push-ups, bench presses, or similar exercises — especially if you're out of shape. An awkward fall can also injure a muscle in the chest or upper body. A less common condition, costochondritis, results from inflammation of the cartilage between the ribs and the breastbone; the underlying cause is often a mystery. It can trigger sharp or aching chest pain that worsens when you take a deep breath or cough.
Lung problems. Inflammation can also affect the membranes that separate your lungs from your chest wall, leading to pleuritis. Caused by a variety of underlying conditions, including infections and broken ribs, pleuritis provokes chest pain when you breathe that stops if you hold your breath. Infections inside the lungs, such as pneumonia, can also cause pain that can be mistaken for a heart attack.
Image: © fizkes/Getty Images
About the Author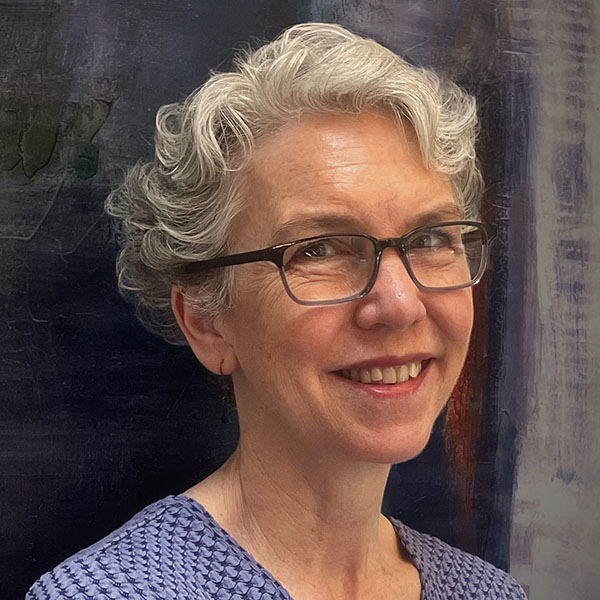 Julie Corliss, Executive Editor, Harvard Heart Letter
Julie Corliss is the executive editor of the Harvard Heart Letter. Before working at Harvard, she was a medical writer and editor at HealthNews, a consumer newsletter affiliated with The New England Journal of Medicine. She …
See Full Bio
View all posts by Julie Corliss
Disclaimer:
As a service to our readers, Harvard Health Publishing provides access to our library of archived content. Please note the date of last review or update on all articles.
No content on this site, regardless of date, should ever be used as a substitute for direct medical advice from your doctor or other qualified clinician.