Heart Health
Heavy metals found in popular brands of dark chocolate
Research we're watching
Because dark chocolate is a rich source of beneficial plant compounds called flavanols, it's often touted as a heart-healthy treat. However, many popular brands of dark chocolate contain potentially worrisome levels of lead and cadmium, according to a study by Consumer Reports published in December 2022.
Consistent, long-term exposure to even low levels of either of these heavy metals has been linked to various health problems, including cardiovascular disease. Researchers used California's maximum allowable dose levels for lead (0.5 micrograms, or mcg) and cadmium (4.1 mcg) to gauge the risk posed by dark chocolate. For 23 of the 28 chocolate bars they tested, eating just an ounce per day would put an adult over the maximum dose for at least one of the heavy metals. Five bars contained levels over the limit for both lead and cadmium.
Chocolate, which is made from seeds of the cacao tree, can be contaminated with cadmium and lead by polluted soil — not only as the crop grows but also during harvesting and processing. You can limit your exposure by choosing dark chocolate brands that Consumer Reports deemed as safer options (see /darkchoc) or simply enjoy it occasionally rather than frequently.
Image: © Rares Caragiale | 500px/Getty Images
About the Author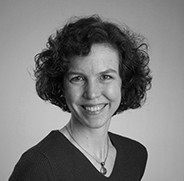 Julie Corliss, Executive Editor, Harvard Heart Letter
Julie Corliss is the executive editor of the Harvard Heart Letter. Before working at Harvard, she was a medical writer and editor at HealthNews, a consumer newsletter affiliated with The New England Journal of Medicine. She …
See Full Bio
View all posts by Julie Corliss
Disclaimer:
As a service to our readers, Harvard Health Publishing provides access to our library of archived content. Please note the date of last review or update on all articles.
No content on this site, regardless of date, should ever be used as a substitute for direct medical advice from your doctor or other qualified clinician.
You might also be interested in…
Reducing Sugar in Your Diet
Reducing consumption of added sugar is a good place to start in improving the overall nutritional punch of your diet. This Harvard Medical School Guide will help you gain a deeper understanding of the different formsof sugar, what foods contain significant amounts of added sugar, how sugaris metabolized by the body, and the health risks it poses when consumed to excess. We also offer practical suggestions from Harvard experts on how to reduce your intake.
Read More
Free Healthbeat Signup
Get the latest in health news delivered to your inbox!