By

Deepak L. Bhatt, M.D., M.P.H, Former Editor in Chief, Harvard Heart Letter
Ask the doctor
Q.In the June 2021 Heart Letter, you explained the symptoms and diagnosis of supraventricular tachycardia. Is that different from ventricular tachycardia? How are these problems treated?
A. Tachycardia refers to a rapid heart rate — anything higher than 100 beats per minute (bpm). But supraventricular tachycardia (SVT) tends to be less severe and occur in younger people. Ventricular tachycardia (VT) is more likely in older people with heart disease and can be far more serious.
All abnormal heart rhythms are caused by electrical misfires that originate somewhere in the heart. Supra means "above," so in SVT, the errant electrical signals start somewhere above the heart's ventricles (the heart's lower chambers). During a bout of SVT, the heart rate may rise to 250 bpm or higher. But it often returns to a normal rate within a few minutes. If SVT lasts longer, it may cause dizziness or lightheadedness. When that happens, a person can try coughing, gagging, or holding their breath while bearing down as if for a bowel movement, which may help slow down the heart. But if SVT persists, the person may need to go to the emergency room for an injectable medication to slow down the heart.
People with frequent episodes of SVT may take daily medications that slow the heart, such as beta blockers or calcium-channel blockers. Another treatment option is catheter ablation. A doctor guides several catheters through a vein up to the heart, where a pulse of radiofrequency energy destroys the area of tissue responsible for the faulty electrical signals.
In VT, the electrical glitch arises from either the left or right ventricle. If the abnormal rhythm lasts for just a few seconds, it may cause no problems. But with sustained VT (which lasts for more than 30 seconds) blood pressure may drop, triggering dizziness, breathlessness, or fainting. Most of the time, VT is caused by damage from a heart attack, heart failure, valve disease, or inherited heart disorder. VT can also lead to ventricular fibrillation, a life-threatening emergency that can cause the heart to stop (cardiac arrest).
Treatment often requires a jolt of electricity to restore the heart's normal rhythm. This can be done in the hospital with a method called cardioversion, in which medical professionals use a heart monitor and shock the heart using small paddles. Outside medical settings, bystanders can use automated external defibrillators (found in many public places) to treat cardiac arrest. For less extreme cases, other possible treatments include medications or catheter ablation.
People can't always tell the difference between SVT and VT, which is why anyone with an unexplained rapid heartbeat should be evaluated by a doctor.
Image: © praisaeng/Getty Images
About the Author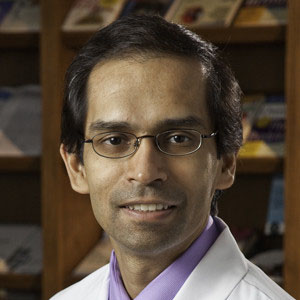 Disclaimer:
As a service to our readers, Harvard Health Publishing provides access to our library of archived content. Please note the date of last review or update on all articles.
No content on this site, regardless of date, should ever be used as a substitute for direct medical advice from your doctor or other qualified clinician.