Controlling Your Allergies
Whether you get skin rashes, itchy eyes, wheezy airways, or a runny nose, an allergic response is no fun, and is sometimes dangerous. In Controlling Your Allergies, you'll learn to identify your allergic symptoms, pinpoint your triggers, distinguish between intolerance and allergy, and choose the best treatment for your particular type of allergy.
Other Product Information
No matter what you are allergic to — pollens or pets…fragrances or foods — you suffer when symptoms arise. You're fine one moment and then suddenly find yourself sneezing, scratching, wheezing, or worse.
In this Special Health Report, you'll find allergy relief. The report focuses on the keys to controlling allergies and gives you expert guidance for minimizing your risks, for lessening your exposure to allergens and irritants, and for instituting swift and effectual treatment.
This report will give you an understanding of the importance of (and obstacles to) an accurate diagnosis…the one test that is quick and inexpensive…the one prone to false positives …and six you should skip.
Prepared by Harvard Medical School doctors, Controlling Your Allergies offers a comprehensive guide to more than 60 allergy and asthma medications to help you make the most safe and beneficial choices. You'll be briefed on new therapies and you'll learn practical steps for reducing the most prevalent allergens in your home, yard, and elsewhere.
Plus, a Special Section looks at diagnosing and treating food allergies, from life-threatening peanut allergies to a new, tick-related red meat allergy. You'll learn which eight foods are responsible for 90% of all food allergies and emerging ways to address celiac disease and non-celiac gluten sensitivity.
You can take control of your allergies. You can be healthier and happier. Order for your copy of this Special Health Report now!
Prepared by the editors of Harvard Health Publications in consultation with Caroline L. Sokol, MD, PhD Assistant Professor of Medicine, Harvard Medical School Assistant Physician, Division of Rheumatology, Allergy and Immunology, Center for Immunology and Inflammatory Diseases, 53 pages. (2021)
Allergies and climate change
Evidence of climate change is all around us, from melting ice caps to increases in certain allergies. Perhaps most obvious, with more frost-free weeks in the year, pollen seasons are growing longer, prolonging the misery of anyone who suffers from seasonal allergies. For example, a ragweed plant of today produces significantly more pollen per plant — and over a longer period of time each year — than in the past. The Environmental Protection Agency found that in parts of North America, the ragweed pollen season increased by as much as 25 days from 1995 to 2015.

In general, warmer air is linked to poorer air quality with increased pollutants. But climate change is about more than rising temperatures. "Hundred-year" floods are becoming all too common in some parts of the country, not to mention longer hurricane seasons, worse droughts, and record-setting wildfire seasons. All of this is bad news for people with asthma and allergies. Increased precipitation and flooding can promote the growth of mold, which creates health problems for people whose allergies or asthma are triggered by mold spores. Droughts can mean more dust and particulate matter. Intense wildfires generate dangerous amounts of smoke, which can trigger non-allergic asthma and rhinitis.

More rarely, some people suffer from a phenomenon called thunderstorm asthma, in which strong downdrafts break allergenic particles, such as large pollen grains, into tiny fragments that are small enough to enter the lungs, triggering an asthma attack. Normally these particles are filtered out by nose hair before reaching the lungs and therefore do not usually play an important part in asthma.
Reviews
No reviews have been left for this newsletter. Log in and leave a review of your own.
You might also be interested in…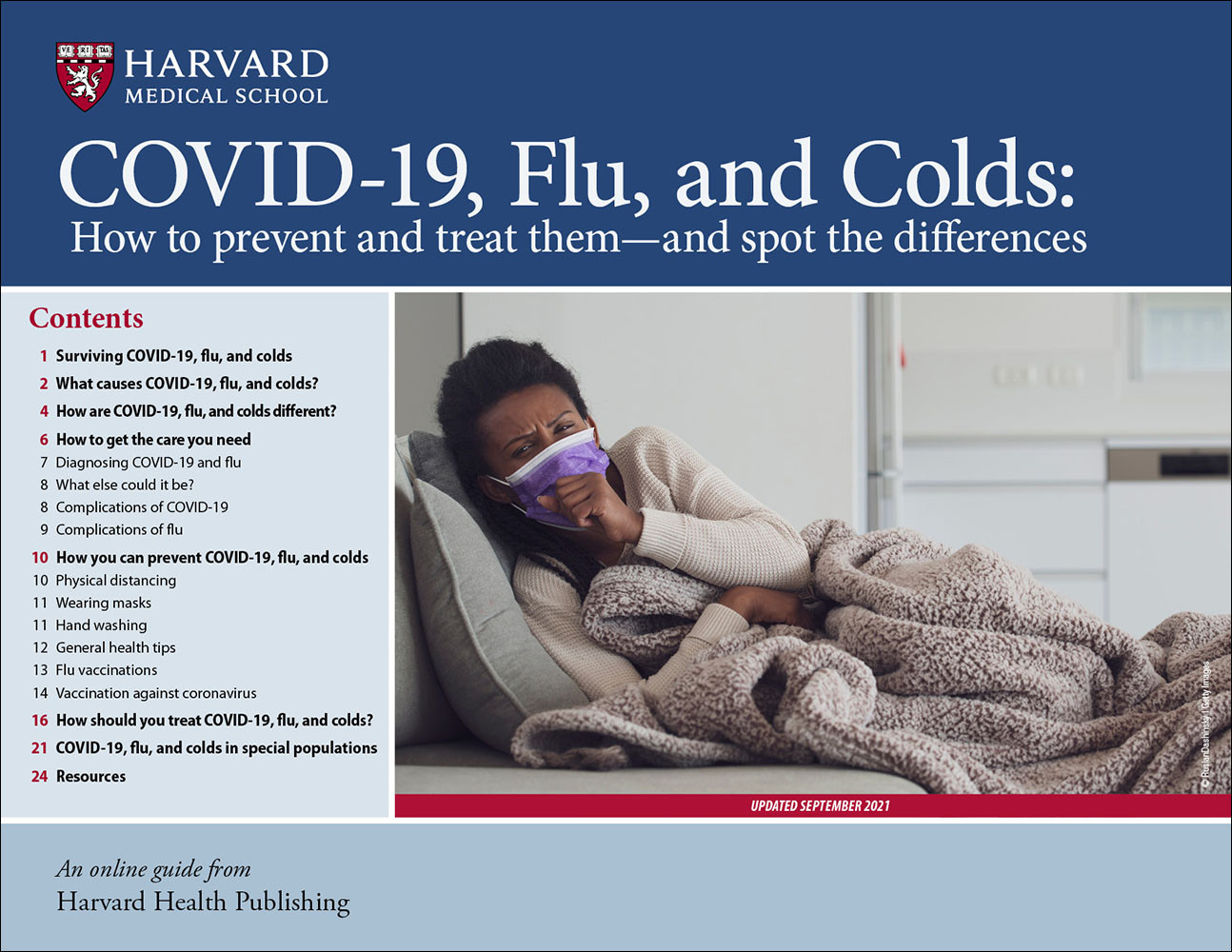 COVID-19, Flu, and Colds
Any given year, we'll collectively come down with one billion colds and up to 45 million cases of flu, while the number of new cases of COVID-19 keeps rising. In this guide, you will learn how to avoid getting any of these three viral infections, and, if you do get sick, what you can do to feel better. You'll also learn when your condition is serious enough to call a doctor. The report also provides specific information about high-risk groups for whom COVID and the flu can be very serious.
Read More
Free Healthbeat Signup
Get the latest in health news delivered to your inbox!