Child & Teen Health
Why play? Early games build bonds and brain
Playing responsive games with infants and toddlers encourages healthy development.
By

Claire McCarthy, MD, Senior Faculty Editor, Harvard Health Publishing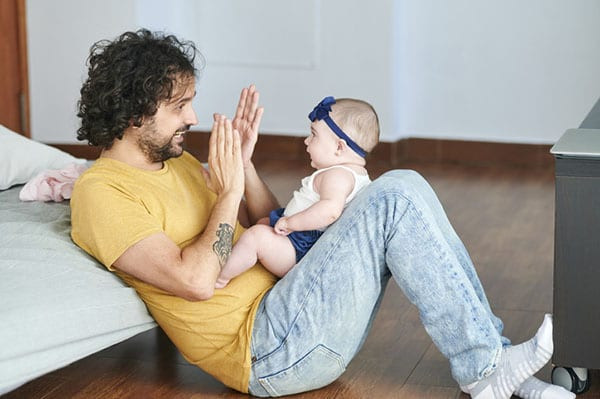 Want your child to grow up healthy, happy, smart, capable, and resilient? Play with them. Infants and toddlers thrive on playful games that change as they grow.
Why does play matter during the first few years of life?
More than a million new nerve connections are made in the brain in the first few years of life. And pruning of these neural connections makes them more efficient. These processes literally build the brain and help guide how it functions for the rest of that child's life. While biology — particularly genetics — affects this, so does a child's environment and experiences.
Babies and children thrive with responsive caregiving. Serve and return, a term used by the Harvard Center on the Developing Child, describes this well: back-and-forth interactions, in which the child and caregiver react to and interact with each other in a loving, nurturing way, are the building blocks of a healthy brain and a happy child, who will have a better chance of growing into a healthy, happy, competent, and successful adult.
Play is one of the best ways to do responsive caregiving. To maximize the benefits of play:
Bring your full attention. Put the phone down, don't multitask.
Be reciprocal. That's the "serve and return" part. Even little babies can interact with their caregivers, and that's what you want to encourage. It doesn't have to be reciprocal in an equal way — you might be talking in sentences while your baby is just smiling or cooing — but the idea is to build responsiveness into the play.
Be attuned to developmental stages. That way your child can fully engage — and you can encourage their development as well.
Great games to play with infants: 6 to 9 months
The Center for the Developing Child has some great ideas and handouts for parents about specific games to play with their children at different ages.
6-month-olds and 9-month-olds are learning imitation and other building blocks of language. They are also starting to learn movement and explore the world around them.
Here are some play ideas for this age group:
Play peek-a-boo or patty-cake.
Play games of hiding toys under a blanket or another toy, and then "find" them, or let the baby find them.
Have back-and-forth conversations. The baby's contribution might just be a "ma" or "ba" sound. You can make the same sound back, or pretend that your baby is saying something ("You don't say! Really? Tell me more!").
Play imitation games: if your baby sticks out their tongue, you do it too, for example. Older babies will start to be able to imitate things like clapping or banging, and love when grownups do that with them.
Sing songs that involve movement, like "Itsy Bitsy Spider" or "Trot, Trot to Boston" with words and motions.
Play simple games with objects, like putting toys into a bucket and taking them out, or dropping them and saying "boom!"
Great games to play with toddlers
Between 12 months and 18 months, young toddlers are gaining more language and movement skills, and love to imitate. You can:
Play with blocks, building simple things and knocking them down together.
Do imaginative play with dolls or stuffed animals, or pretend phone calls.
Use pillows and blankets to build little forts and places to climb and play.
Play some rudimentary hide-and-seek, like hiding yourself under a blanket next to the baby.
Continue singing songs that involve movement and interaction, like "If You're Happy And You Know It."
Go on outings and explore the world together. Even just going to the grocery store can be an adventure for a baby. Narrate everything. Don't worry about using words your baby doesn't understand; eventually they will, and hearing lots of different words is good for them.
Older toddlers, who are 2 or 3 years old, are able to do more complicated versions of these games. They can do matching, sorting, and counting games, as well as imitation and movement games like "follow the leader" (you can get quite creative and silly with that one).
As much as you can, give yourself over to play and have fun. Work and chores can wait, or you can actually involve young children in chores, making that more fun for both of you. Checking social media can definitely wait.
Playing with your child is an investment in your child's future — and a great way to build your relationship and make both of you happy.
About the Author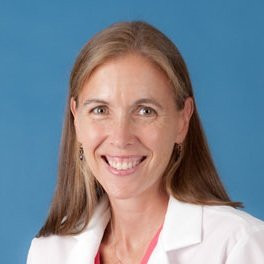 Claire McCarthy, MD, Senior Faculty Editor, Harvard Health Publishing
Claire McCarthy, MD, is a primary care pediatrician at Boston Children's Hospital, and an assistant professor of pediatrics at Harvard Medical School. In addition to being a senior faculty editor for Harvard Health Publishing, Dr. McCarthy …
See Full Bio
View all posts by Claire McCarthy, MD
Disclaimer:
As a service to our readers, Harvard Health Publishing provides access to our library of archived content. Please note the date of last review or update on all articles.
No content on this site, regardless of date, should ever be used as a substitute for direct medical advice from your doctor or other qualified clinician.