Nutrition
When replenishing fluids, does milk beat water?
Some studies suggest milk is better than water, but evidence is weak.
By

Robert H. Shmerling, MD, Senior Faculty Editor, Harvard Health Publishing; Editorial Advisory Board Member, Harvard Health Publishing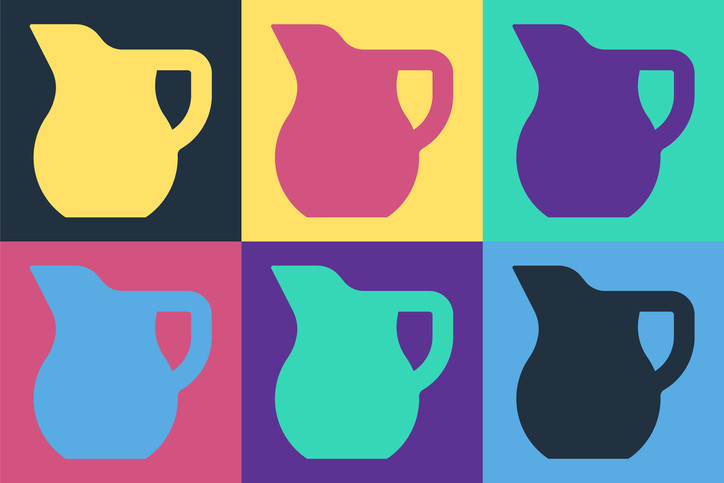 Driving along the freeway recently, a billboard caught my eye. In bold letters it proclaimed:
Milk hydrates better than water.
Wait, could this be true? And if so, should I be rehydrating with milk after a workout? And should we all have milk, rather than water, in our water bottles?
What's behind the claim?
Unsurprisingly, the ad is sponsored by the milk industry. And while I'd never heard this claim before, the studies behind the idea aren't particularly new or compelling. The website supporting this ad cites three small studies dating back more than a decade:
A 2007 study enrolled 11 volunteers (five men, six women) who exercised until they were markedly dehydrated on several occasions. Each time they rehydrated with a different drink, and their urine output was measured over the following five hours. After drinking milk, the study volunteers produced less urine (and therefore retained more fluid) than with water or a sports drink (Powerade). Therefore, milk was considered to provide better hydration.
A study published in 2016 described seven men with marked dehydration following exercise who drank fat-free milk, water, or Powerade. The results were similar.
A 2016 study enrolled 72 healthy, well-hydrated men who drank various fluids and then had their urine production measured over the next four hours. The drinks used in this study were water, whole milk, skim milk, beer, Dioralyte (an oral rehydration solution used after fluid loss from diarrhea), tea, coffee, diet cola, regular cola, orange juice, and Powerade. The researchers found that fluid retention was best after drinking either type of milk or the oral rehydration solution; results for the other drinks were similar to water.
Sounds like milk is a winner, right? Maybe. But there are other things to consider.
The study details matter
The findings of these studies aren't definitive. As with all research, there are important limitations. For example:
The small number of participants in these studies means that just a few people could have an outsized impact on the results.
Two of the three studies involved significant dehydration by intensely exercising in a warm environment, leading to several pounds of fluid loss. Therefore, the results may not apply to people engaged in more typical daily activities or workouts. In addition, the studies equated better hydration with less urine production in the hours after drinking various fluids. This is only one way to define hydration, and not clearly the best one.
The advantage of milk reported in these studies may be too small or too temporary to matter much. For example, in the study of 72 people, milk drinkers produced about 37 ounces of urine over four hours while water drinkers produced 47 ounces. Does the 10-ounce difference have a meaningful health impact? If the study participants had been monitored for a longer period, would this difference disappear?
The amount of milk consumed in the study of seven men would contain more than 1,000 calories. That may be acceptable for an elite athlete after hours of intensive exercise in the heat, but counterproductive and costly for someone working out for 30 minutes to help maintain or lose weight. Tap water is free and has no calories!
Hyping hydration: Many claims, little evidence
The billboard promoting milk reflects our relatively recent focus on hydration for health. This is promoted — or perhaps created — by advertisers selling sports drinks, energy drinks and, yes, water bottles. But does drinking "plenty of water" translate to weight loss, athletic performance, and glowing appearance? Does monitoring urine color (darker could indicate dehydration) and downing the oft-recommended eight glasses of water daily make a difference in our health? On the strength of evidence offered so far, I'm not convinced.
But wait, there's more! Emotional support water bottles, a trend popularized recently in Australia, offer one part public expression of your commitment to health and one part security blanket. (Yes, it's a thing: #emotionalsupportwaterbottle has more than 80 million views on TikTok.) And then there's intravenous hydration on demand for healthy (and often wealthy) people convinced that intravenous fluids will improve their looks, relieve their hangovers, help with jet lag, or remedy and prevent an assortment of other ailments.
Is this focus on hydration actually helpful?
Before water bottles were everywhere and monitoring fluid intake became commonplace, medically important dehydration wasn't a problem for most healthy people who were not rapidly losing fluids due to heat, intense exercise, diarrhea, or the like.
The fact is, drinking when thirsty is a sound strategy for most of us. And while there are important exceptions noted below, you probably don't need fluids at hand at all times or to closely monitor daily fluid intake to be healthy. There are far more important health concerns than whether you drink eight glasses of water each day.
When is dehydration a serious problem?
Weather, exercise, or illness can make dehydration a major problem. Particularly susceptible are people who work or exercise outside in hot and humid environments, those at the extremes of age, people experiencing significant fluid loss (as with a diarrheal illness), and those without reliable access to fluids. If significant dehydration occurs, replacing lost fluids is critically important, and may even require a medical setting where intravenous fluids can be provided quickly.
The bottom line
Despite the claims of milk ads and the iffy studies justifying them, the idea of replacing water with milk for rehydration may not convince everyone: the taste, consistency, and extra calories of milk may be hard to get past.
As for me, until there's more convincing evidence of an actual health advantage of milk over water for routine hydration, I'll stick with water. But I'll forego the water bottle.
Follow me on Twitter @RobShmerling
About the Author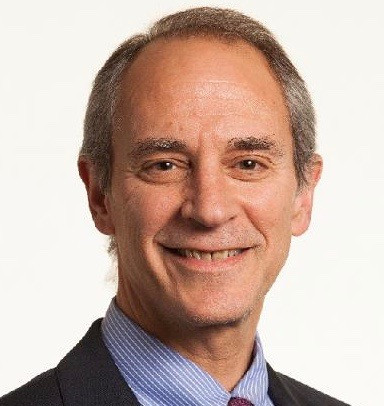 Robert H. Shmerling, MD, Senior Faculty Editor, Harvard Health Publishing; Editorial Advisory Board Member, Harvard Health Publishing
Dr. Robert H. Shmerling is the former clinical chief of the division of rheumatology at Beth Israel Deaconess Medical Center (BIDMC), and is a current member of the corresponding faculty in medicine at Harvard Medical School. …
See Full Bio
View all posts by Robert H. Shmerling, MD
Disclaimer:
As a service to our readers, Harvard Health Publishing provides access to our library of archived content. Please note the date of last review or update on all articles.
No content on this site, regardless of date, should ever be used as a substitute for direct medical advice from your doctor or other qualified clinician.