By

Robert H. Shmerling, MD, Senior Faculty Editor, Harvard Health Publishing; Editorial Advisory Board Member, Harvard Health Publishing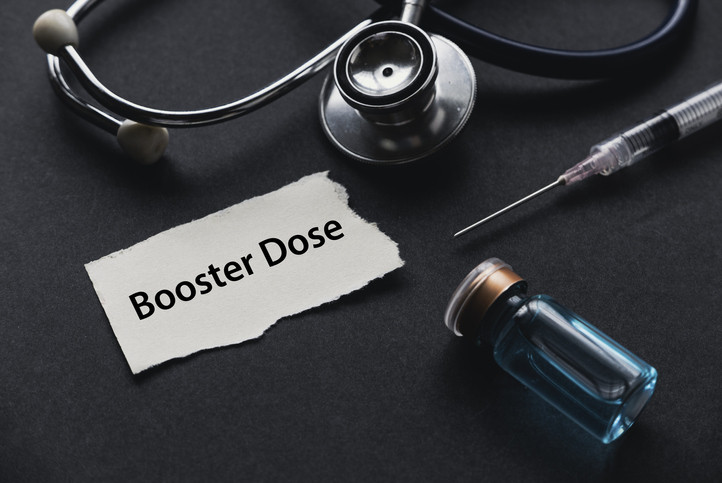 Vaccination against the virus that causes COVID-19 is the most important lifesaving tool we have in this pandemic. Fortunately, the vaccines authorized in the US have proven remarkably safe and effective. And we've known from the start that the strong protection they provide would likely wane over time.
But has protection declined enough to warrant booster shots? Studies published in the last few months by researchers in the UK, Israel, and the US (reviewed here and here) raised this possibility, and Israel and the UK have already started ambitious booster programs.
First things first: Vaccinate everyone
In the US, the CDC and FDA have reviewed the necessity, safety, and effectiveness of boosters for the Pfizer/BioNTech, Moderna, and Johnson and Johnson vaccines. I'll discuss these recommendations in a moment.
But first, it's important not to overlook this fact: vaccinating the unvaccinated should be a much bigger priority than giving booster shots to those who've received vaccines. That goes for people in the US who have been unable or unwilling to get the vaccine, and people in places throughout the world with limited access to vaccines.
Broadening the pool of people with initial vaccinations would not only save more lives than promoting boosters, but would also reduce COVID-related healthcare disparities between richer and poorer countries. That's why the World Health Organization (WHO) called for a moratorium on booster doses. Meanwhile, the Biden administration has announced a promise to donate another half billion vaccines to countries with low vaccination rates, bringing the total US commitment to donate 1.1 billion doses. The administration emphasizes that starting a booster program in the US and helping other countries get their citizens vaccinated are not mutually exclusive.
Is there a difference between a booster dose and a third shot?
It's not trick wording: not all extra vaccine doses are boosters. In August 2021, the FDA approved a third dose of the Pfizer or Moderna vaccine for people who are immunocompromised. This includes people who have HIV and those receiving treatment for cancer that suppresses the immune system. For them, the extra dose is not a booster; it's considered part of their initial immunization series.
Getting the timing and dose right on vaccine boosters
Ideally, vaccine boosters are given no sooner than necessary, but well before widespread protective immunity declines. The risks of waiting too long are obvious: as immunity wanes, the rates of infection, serious illness, and death may begin to rise.
But there are downsides to providing boosters too early:
Side effects might be more common. While studies published to date suggest that boosters are safe, we don't yet have long-term data.
The benefit may be small. It may be better to wait on boosters if most people are still well-protected by their initial vaccinations.
Current boosters may not cover future variants. If new variants of concern emerge in the coming months, boosters may be modified to cover them.
Waiting longer before a booster might lead to a stronger immune response. As noted by Dr. Anthony Fauci recently: "If you allow the immune response to mature over a period of a few months, you get much more of a bang out of the shot."
The recommended dose for the Pfizer/BioNTech booster and Johnson and Johnson booster is the same as the initial dose. For the Moderna booster it's a half-dose, which may reduce the risk of side effects and increase the number of doses available to others.
Recommendations for vaccine boosters
In the US, the CDC recommends a booster shot for all adults 18 or older who have had a COVID vaccine.
If you had the Pfizer/BioNTech or Moderna vaccine The FDA and CDC have authorized Pfizer/BioNTech and Moderna boosters for all adults 18 or older at least 6 months after the initial series.
If you had the Johnson and Johnson vaccine A booster dose of the Johnson and Johnson vaccine has also been authorized for all adults 18 or older two or more months after the first dose.
Mixing or matching booster shots
The FDA and the CDC have concluded that mixing or matching vaccines when getting a booster dose is safe and effective. Regardless of the initial vaccine you received, any of the three available vaccines may be given as a booster.
Plenty of unknowns
The release of these new recommendations for vaccine boosters raises a number of questions:
How convincing is the safety data? Reports to date suggest boosters are safe, but we need more research and real-world data.
Will the boosters be modified to protect against emerging variants of concern?
Will additional boosters be needed in the future? If so, how often?
There are important gaps in our knowledge of how well vaccine boosters work. We need larger and longer-term studies involving a broad range of participants representing all races and ethnicities and people with compromised immune systems. Look for further information in coming months.
What's next?
You can expect the FDA and CDC to continue to expand recommendations for boosters based on review and analysis of ongoing research. Guidelines for teens and kids under age 18 will be particularly important. In the meantime, we should redouble our efforts to vaccinate people who haven't yet received vaccines. Boosters can play an important role in protecting individuals. But, as CDC director Dr. Rochelle Wallensky notes, "we will not boost our way out of this pandemic."
To learn what happens to the immune system when a person receives a booster shot, see "Breaking Down Boosters" in Harvard Medicine News.
Follow me on Twitter @RobShmerling
About the Author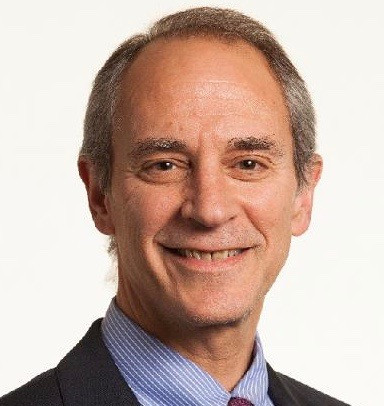 Robert H. Shmerling, MD, Senior Faculty Editor, Harvard Health Publishing; Editorial Advisory Board Member, Harvard Health Publishing
Dr. Robert H. Shmerling is the former clinical chief of the division of rheumatology at Beth Israel Deaconess Medical Center (BIDMC), and is a current member of the corresponding faculty in medicine at Harvard Medical School. …
See Full Bio
View all posts by Robert H. Shmerling, MD
Disclaimer:
As a service to our readers, Harvard Health Publishing provides access to our library of archived content. Please note the date of last review or update on all articles.
No content on this site, regardless of date, should ever be used as a substitute for direct medical advice from your doctor or other qualified clinician.