By

Monique Tello, MD, MPH, Contributor, and
Rani Polak, MD, Chef, MBA, Contributor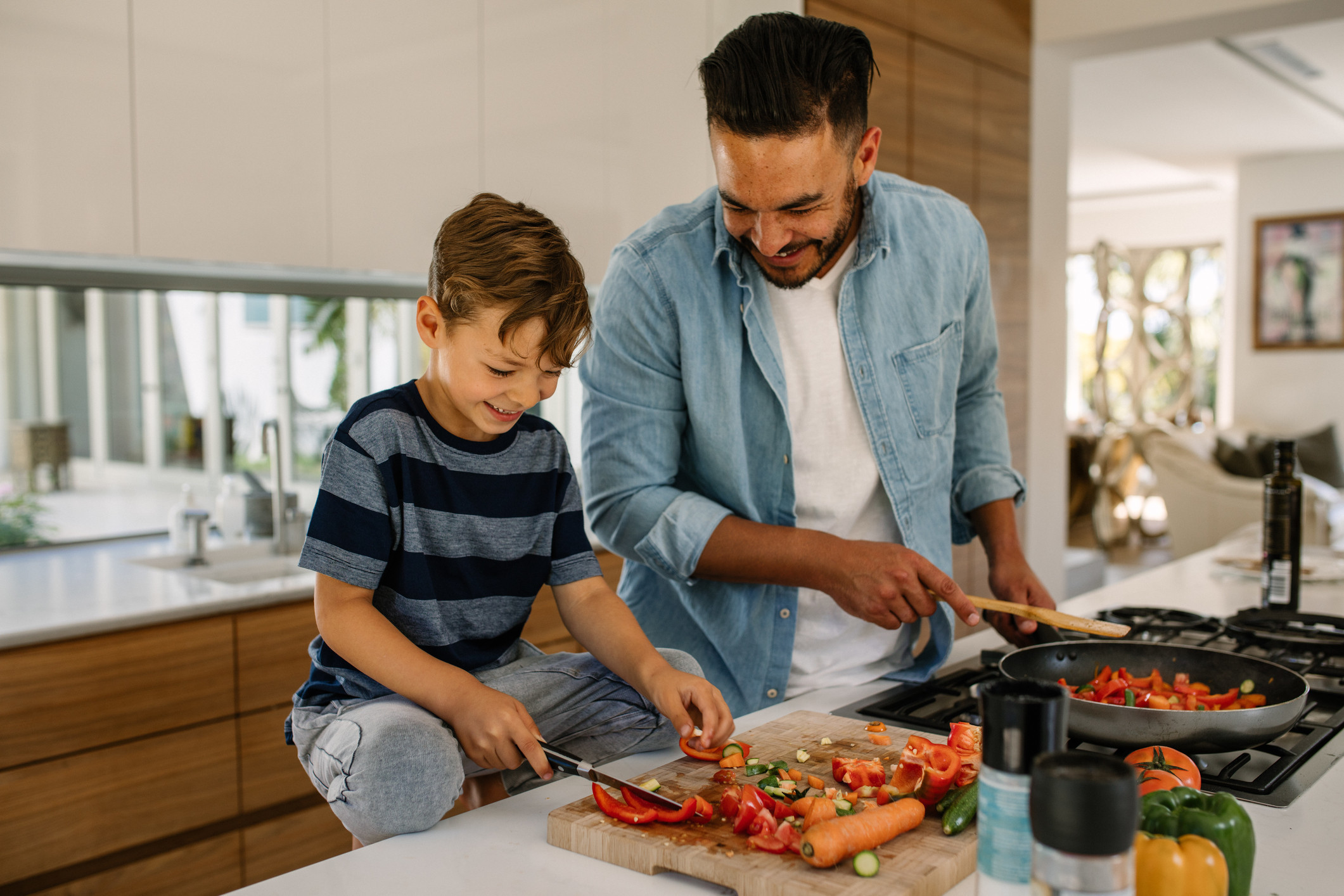 Can you imagine if you went to your primary care doctor's office for cooking classes? What if your visit included time spent planning meals, discussing grocery lists and the benefits of home cooking, and learning culinary techniques?
If that sounds odd to you, it shouldn't.
We already know that the more people cook at home, the healthier their diet, the fewer calories they consume, and the less likely they are to be obese or develop type 2 diabetes. A growing body of scientific evidence supports teaching patients how to cook meals at home as an effective medical intervention for improving diet quality, weight loss, and diabetes prevention.
In fact, research is turning to studying the value of nutrition programs that include cooking instruction. These programs have been shown to help people adhere to a healthier diet, eat smaller portions, and lose weight — improvements that lasted as long as a year after the study ended. These programs can even help patients with type 2 diabetes to eat healthier, lower blood pressures and blood sugars, and lose weight. Hard to believe it, but time in the kitchen can be as valuable as medication for some people with diabetes.
I recently met with a lovely patient of mine,* She has type 2 diabetes, and has trouble eating a healthy diet. Most of her meals are frozen dinners or takeout, which is all highly processed food with little nutritional value. I asked her if she would like to consult with a nutritionist.
"I have, many times," she laughed. "They're all very nice and everything, and it's all good information, but I can't cook. I get to the produce section of the grocery store, and I don't know where to start." Aha. No surprise, then, that multiple studies have shown that home cooking instruction significantly increase a person's confidence in his or her food preparation skills, which translates into eating a healthier diet.
Diet and lifestyle interventions have already been shown to be quite effective for weight loss and prevention of type 2 diabetes, and adding a home cooking instruction component could be even more powerful.
Let's get cooking!
*True story, details changed to protect the patient's identity.
Grilled Zucchini with Red, Green, and Yellow Pepper Sauce
Zucchini
6 firm medium zucchini, sliced diagonally into thin rounds
1/4 tsp Atlantic sea salt
1/4 tsp Ground black pepper
2 Tbsp Unrefined canola oil
Sauce
2 Tbsp Extra-virgin olive oil
2 Tbsp Fresh lemon juice
1/4 cup Unsweetened white rice vinegar
Pinch Atlantic sea salt
Pinch Ground black pepper
1 Tbsp Unsweetened date honey
1 Small clove of garlic, crushed
1 Medium onion, finely chopped
2 Tbsp Chopped fresh parsley
1/2 Medium yellow bell pepper, seeded and cut into 1/4-inch cubes
1/2 Medium red bell pepper, seeded and cut into 1/4-inch cubes
1/2 Medium green bell pepper, seeded and cut into 1/4-inch cubes
Prepare zucchini
Place zucchini rounds in a medium bowl, mix with salt and pepper, and toss with oil to coat.

Heat a grill pan over medium-high heat. Working in batches, roast zucchini rounds for about 1 to 2 minutes on each side, until dark lines appear. Transfer to a large bowl.
Prepare sauce
In a small bowl, mix together olive oil, lemon juice, and vinegar until combined.

Add salt, pepper, and date honey, and mix until combined.

Add garlic, onion, and parsley, and mix well.

Add peppers and mix again.
Finish dish
Pour pepper mixture over zucchinis, and let sit for about 30 minutes, to allow flavors to blend.

Serve at room temperature.
Additional information and selected sources
Additional free and simple recipes from Dr. Rani Polak
Free cooking at home cooking videos from the American Collage of Preventative Medicine (ACPM)
Dr. Rani Polak's Harvard Medical School Talk@12: "What to Eat: The Emerging Field of Culinary Medicine"
Is cooking at home associated with better diet quality or weight-loss intention?Public Health Nutrition, June 2015.
Consumption of Meals Prepared at Home and Risk of Type 2 Diabetes: An Analysis of Two Prospective Cohort Studies. PLOS Medicine, July 2016.
Impact of cooking and home food preparation interventions among adults: outcomes and implications for future programs. Journal of Nutrition Education and Behavior, July-August 2014.
Impact of cooking and home food preparation interventions among adults: A systematic review (2011-2016). Journal of Nutrition Education and Behavior, February 2018
About the Authors
Monique Tello, MD, MPH, Contributor
Dr. Monique Tello is a practicing physician at Massachusetts General Hospital, director of research and academic affairs for the MGH DGM Healthy Lifestyle Program, clinical instructor at Harvard Medical School, and author of the evidence-based lifestyle …
See Full Bio
View all posts by Monique Tello, MD, MPH
Rani Polak, MD, Chef, MBA, Contributor
Dr. Rani Polak is the founding director of both the Culinary Healthcare Education Fundamentals (CHEF) Coaching program at the Institute of Lifestyle Medicine, Spaulding Rehabilitation Hospital, and the Center of Lifestyle Medicine at Sheba Medical Center, …
See Full Bio
View all posts by Rani Polak, MD, Chef, MBA
Disclaimer:
As a service to our readers, Harvard Health Publishing provides access to our library of archived content. Please note the date of last review or update on all articles.
No content on this site, regardless of date, should ever be used as a substitute for direct medical advice from your doctor or other qualified clinician.