By

Kathleen W. Miller, MD, Contributor, and
Robert Goldstein, MD, PhD, Contributor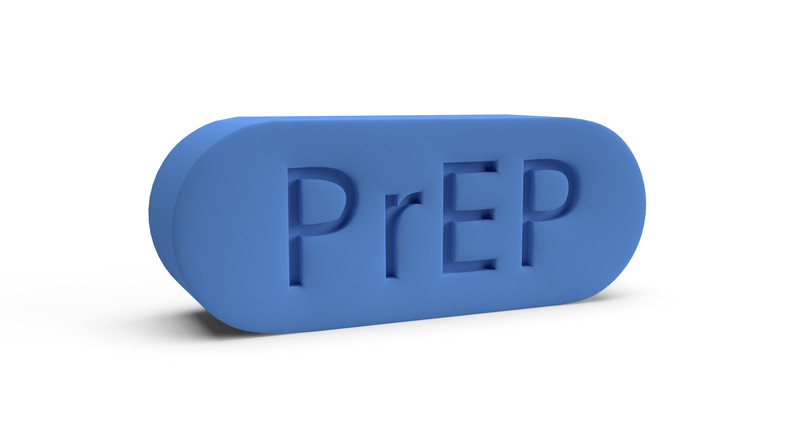 In 2021, HIV continues to be a disease with huge national and international impact. There are over 1.2 million people in the US estimated to be living with HIV today, and approximately 1.7 million new infections occurred globally last year.
In parts of the US, HIV rates are currently climbing among underserved populations. We've seen a recent epidemic among people without stable housing in Boston, and similar outbreaks in areas like West Virginia and Philadelphia. The COVID-19 pandemic has only exacerbated the problem because many people have had less access to testing and medical care for HIV. Now more than ever, medicines known as pre-exposure prophylaxis — or PrEP — could help reverse this worrisome trend by preventing people from getting HIV. And new formulations could make it easy for a much broader range of people at risk for HIV to use PrEP. Already, one is being reviewed by the FDA.
What is PrEP, and is it an option for me?
PrEP is a combination of medicines that significantly lowers the risk of getting HIV. It can be prescribed by primary care doctors or infectious disease specialists. Usually, it is coupled with screening for other sexually transmitted infections and regular HIV testing. The Centers for Disease Control and Prevention (CDC) recommends PrEP for those at high risk for getting HIV, including men who have sex with men, heterosexual men and women with high-risk exposures, transgender women, and people who inject drugs.
What types of daily PrEP are available?
Currently, there are two FDA-approved formulations of PrEP. Both are prescribed as a daily pill.
The first, which has been approved since 2012, is Truvada (emtricitabine/tenofovir disoproxil fumarate). It is approved for all the risk groups mentioned above.
A newer formulation of PrEP called Descovy (emtricitabine/tenofovir alafenamide) was approved in August 2019. It is approved only for people who engage in anal sex (not vaginal sex), because cisgender women were not included in studies to show effectiveness.
To read more about these two options, see this blog post.
What about long-acting PrEP?
New, long-acting, injectable formulations are also actively being tested in clinical trials, with very promising results under FDA review. One of these (cabotegravir, or CAB LA) is given as a shot every two months. Two recent trials (see here and here) show long-acting cabotegravir to be very safe and effective in preventing people from getting HIV. Even more encouraging, these studies enrolled a much broader group of participants than earlier studies of PrEP had done. One study focused specifically on cisgender women showed excellent results. The other enrolled more than 500 transgender women, and more than half the US participants identified as Black. By contrast, many earlier trials of other PrEP medications involved largely white participants, and often had very limited numbers of transgender women.
Another promising new option for PrEP is the dapivirine vaginal ring. This was recently recommended by the WHO as a choice for women at high risk of acquiring HIV. Two studies, the RING study and the ASPIRE study, demonstrated a significant risk reduction of acquiring HIV among those who used the ring versus placebo, although there were some challenges with adherence. This medication is already approved in Europe; in the US, it is currently undergoing FDA review.
We hope that FDA approval of long-acting medications like injectable cabotegravir will offer more options for people who may struggle with or not want to take a daily medication. Increased flexibility and long-acting options are crucial to increase overall use of PrEP.
The bottom line
The benefit of PrEP is clear: it is more than 90% effective at reducing the risk of getting HIV. Along with routine STI screening, PrEP is an important part of staying healthy for anyone who may be at high risk for getting HIV.
However, prescriptions for PrEP are only reaching a small number of people who could benefit from medicine to prevent HIV, particularly among female, Black, and Latinx populations. Greater awareness and access could help turn the tide and prevent outbreaks of illnesses across the US. The new long-acting formulations for those who might struggle with or prefer not to take a daily pill will help.
We must push for increased access to these lifesaving medications, and for FDA approval to allow for the use of these new medications in the US. While doing so, it is essential to make access to PrEP equitable for everyone who is at risk for HIV in our communities.
About the Authors
Kathleen W. Miller, MD, Contributor
Dr. Kathleen W. Miller is a third-year resident at Massachusetts General Hospital. Dr. Miller received her undergraduate degree and medical degree from Harvard University before starting internship and residency at MGH. She is starting the combined …
See Full Bio
View all posts by Kathleen W. Miller, MD
Robert Goldstein, MD, PhD, Contributor
Dr. Robert Goldstein (he/him/his) is an instructor in Medicine at Harvard Medical School and serves as the medical director of the Transgender Health Program at Massachusetts General Hospital. Dr. Goldstein received his undergraduate degree, MD, and …
See Full Bio
View all posts by Robert Goldstein, MD, PhD
Disclaimer:
As a service to our readers, Harvard Health Publishing provides access to our library of archived content. Please note the date of last review or update on all articles.
No content on this site, regardless of date, should ever be used as a substitute for direct medical advice from your doctor or other qualified clinician.