Heart Health
Go to the hospital if you need emergency care, even in the era of COVID-19
By

Scott Weiner, MD, MPH, FACEP, FAAEM, Contributor
In the era of COVID-19, the hospital must be a place of mystery to those on the outside. I imagine some think it's bustling with activity, with caregivers scurrying around at a frenetic pace. Of course, we've seen video on the news from hard-hit New York City or Lombardy, Italy, when they were at their initial peak of the COVID-19 epidemic. But the reality is that, in most hospitals around the country, it is actually somewhat calmer than usual.
This calm makes sense given the mandate for social distancing, working from home, and canceling nonessential activities. What doesn't make sense is this: in the emergency departments where I work, daily patient visits have significantly decreased. These days, we are now treating about half the number of patients that we usually do. Although we are busy with COVID-19 patients, the absence of patients with the typical reasons for emergency department (ED) visits, like chest pain, abdominal pain, and headache are way down. This has left us scratching our heads, thinking "where are they?"
People report avoiding emergency departments over fear of COVID-19
A recent article in the Journal of the American College of Cardiology describes a nearly 40% reduction in use of cardiac catheterization labs to treat acute severe heart attacks, which is shocking. This phenomenon occurred in Italy as well, where admissions for heart attacks decreased markedly. Although staying at home is likely to reduce visits for trauma — like falls or car accidents — it shouldn't affect the rate of heart attacks, right?
A new poll from the American College of Emergency Physicians and Morning Consult may explain where the patients are: at home. About four out of every five adults in the survey said they are concerned about contracting COVID-19 from another patient or visitor if they need to go to the ED, and over half thought they might get turned away for care. About three-quarters of the people in the survey were concerned about overstressing the healthcare system by coming to the ED.
Although we appreciate the sensitivity about burdening the system, it is important for people not to delay medical care when it truly could be an emergency. If you think you are having a heart attack or stroke, for example, delaying treatment could drastically worsen the condition. Despite any hesitation you may feel, do not delay getting emergency medical care if you experience symptoms like chest pain, neurologic changes, severe abdominal pain, or other worrisome changes in your health.
Emergency departments have made changes to keep you safe
If you require an ambulance, call 911. The medics will likely be wearing masks and face shields, regardless of what your symptoms are, to protect both you and them. If you arrive on your own, you should expect some additional questions about COVID-19 symptoms and exposures, so that the hospital staff knows where to safely place you in the ED. In the hospitals where I work, all staff members are required to wear a mask at all times. The people caring for you will likely be wearing personal protective equipment (PPE) like gowns and face shields. We have also constructed walls around several of the beds that used to be separated only by curtains, as a further precaution.
There are additional changes to expect, all to ensure that you and the community are safe. It is possible that you will be asked to wear a mask. And it is unlikely that a visitor will be able to enter the hospital with you, so bring a phone and charger. Overall, the staff will try to minimize the time they spend in the room with you. For example, I now do my initial evaluation in person with full PPE, but then call the patient on the phone in their room to report on follow-up information, when possible.
Some consultants are only seeing emergency patients by telehealth, meaning that you might see some providers on a tablet computer instead of in person. By doing so, we limit the chance of giving you COVID-19, and vice versa. Rest assured, we have access to every test and treatment needed for emergency conditions, and will treat you for your condition. And after each patient leaves their room, we decontaminate it extensively to prepare for the next patient.
If you need to be admitted to the hospital, you may be tested for COVID-19, even if you don't have symptoms. Patients with a diagnosed case or symptoms suggesting COVID-19 may go to a special pathogens unit, while others may go to a non-COVID floor. And even on the non-COVID floors, the staff takes the utmost precautions to avoid spreading the disease.
Delaying medical care can greatly worsen your outcome. Hospitals are here and ready to care for you in a time of emergency, whether it is related to COVID-19 or not.
For more information on coronavirus and COVID-19, see the Harvard Health Publishing Coronavirus Resource Center.
About the Author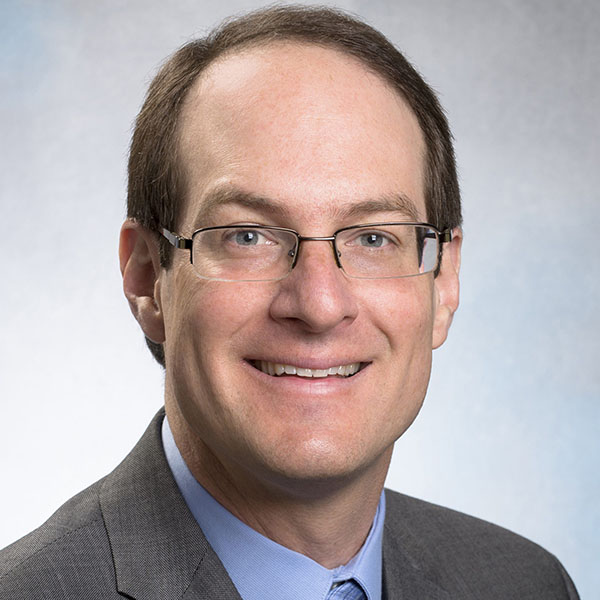 Scott Weiner, MD, MPH, FACEP, FAAEM, Contributor
Scott G. Weiner, MD, MPH, FACEP, FAAEM, an attending emergency physician and assistant clinical director in the department of emergency medicine at Brigham and Women's Hospital in Boston. He is the director of B-CORE: The Brigham …
See Full Bio
View all posts by Scott Weiner, MD, MPH, FACEP, FAAEM
Disclaimer:
As a service to our readers, Harvard Health Publishing provides access to our library of archived content. Please note the date of last review or update on all articles.
No content on this site, regardless of date, should ever be used as a substitute for direct medical advice from your doctor or other qualified clinician.