Exercise & Fitness
Does running cause arthritis?
Mounting evidence suggests the answer is no.
By

Robert H. Shmerling, MD, Senior Faculty Editor, Harvard Health Publishing; Editorial Advisory Board Member, Harvard Health Publishing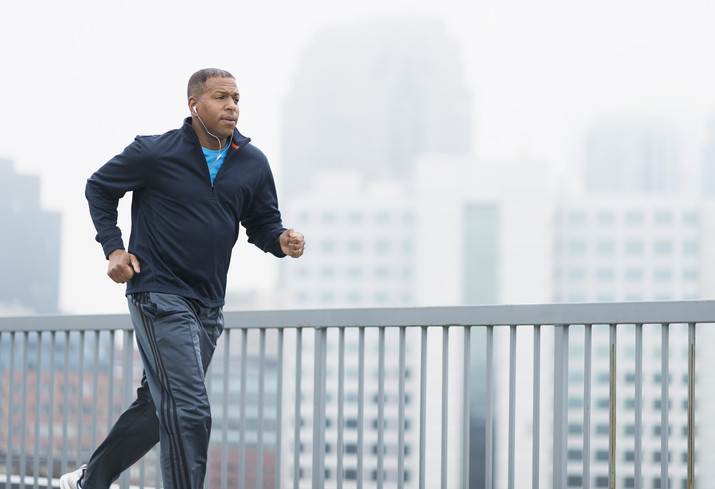 When I took up running in college, a friend of mine scoffed at the idea. He hated running and was convinced runners were "wearing out" their joints. He liked to say he was saving his knees for his old age.
So, was he onto something? Does running really ruin your joints, as many people believe?
Runners can get arthritis, but is running the cause?
You may think the answer is obvious. Surely, years of running (pounding pavements, or even softer surfaces) could wear out your joints, much like tires wear out after you put enough miles on them. And osteoarthritis, the most common type of arthritis, usually affects older adults. In fact, it's often described as age-related and degenerative. That sounds like a wear-and-tear sort of situation, right?
Maybe not. Sure, it's easy to blame running when a person who runs regularly develops arthritis. But that blame may be misguided. The questions to ask are:
Does running damage the joints and lead to arthritis?
Does arthritis develop first and become more noticeable while running?
Is the connection more complicated? Perhaps there's no connection between running and arthritis for most people. But maybe those destined to develop arthritis (due to their genes, for example) get it sooner if they take up running.
Extensive research over the last several decades has investigated these questions. While the answers are still not entirely clear, we're moving closer.
What is the relationship between running and arthritis?
Mounting evidence suggests that that running does not cause osteoarthritis, or any other joint disease.
These are just a few of the published medical studies on the subject. Overall, research suggests that running is an unlikely cause of arthritis — and might even be protective.
Why is it hard to study running and arthritis?
Osteoarthritis takes many years to develop. Convincing research would require a long time, perhaps a decade or more.
It's impossible to perform an ideal study. The most powerful type of research study is a double-blind, randomized, controlled trial. Participants in these studies are assigned to a treatment group (perhaps taking a new drug) or a control group (often taking a placebo). Double-blind means neither researchers nor participants know which people are in the treatment group and which people are getting a placebo. When the treatment being studied is running, there's no way to conduct this kind of trial.
Beware the confounders. A confounder is a factor or variable you can't account for in a study. There may be important differences between people who run and those who don't that have nothing to do with running. For example, runners may follow a healthier diet, maintain a healthier weight, or smoke less than nonrunners. They may differ with respect to how their joints are aligned, the strength of their ligaments, or genes that direct development of the musculoskeletal system. These factors could affect the risk of arthritis and make study results hard to interpret clearly. In fact, they may explain why some studies find that running is protective.
The effect of running may vary between people. For example, it's possible, though not proven, that people with obesity who run regularly are at increased risk of arthritis due to the stress of excess weight on the joints.
The bottom line
Trends in recent research suggest that running does not wear out your joints. That should be reassuring for those of us who enjoy running. And if you don't like to run, that's fine: try to find forms of exercise that you enjoy more. Just don't base your decision — or excuse — for not running on the idea that it will ruin your joints.
About the Author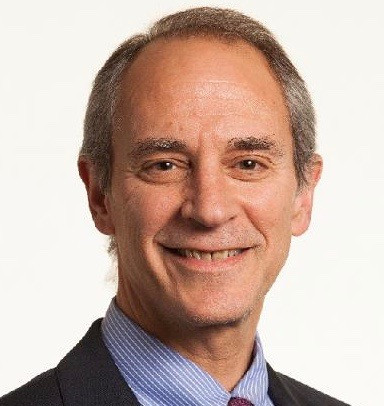 Robert H. Shmerling, MD, Senior Faculty Editor, Harvard Health Publishing; Editorial Advisory Board Member, Harvard Health Publishing
Dr. Robert H. Shmerling is the former clinical chief of the division of rheumatology at Beth Israel Deaconess Medical Center (BIDMC), and is a current member of the corresponding faculty in medicine at Harvard Medical School. …
See Full Bio
View all posts by Robert H. Shmerling, MD
Disclaimer:
As a service to our readers, Harvard Health Publishing provides access to our library of archived content. Please note the date of last review or update on all articles.
No content on this site, regardless of date, should ever be used as a substitute for direct medical advice from your doctor or other qualified clinician.