By

Claire McCarthy, MD, Senior Faculty Editor, Harvard Health Publishing
What do a can of corn, a take-out pizza, a reusable water bottle, a bright green yogurt, and an inflatable pool toy have in common? They all contain food additives or chemicals that can be dangerous for children.
Over the last few decades, the number of chemicals added to foods and other products has skyrocketed. We have created all sorts of plastics that are used in innumerable ways. We add preservatives to foods to keep them fresh. We add chemicals to foods to make them look more appealing. We have made food packaging to keep food fresh. We add chemicals to lotions and beauty products to make them feel, look, and smell nice... the list goes on and on of the ways we have invented and used chemicals.
We did all of it for what seemed like good reasons at the time, but we are learning that many of those chemicals can cause real harm.
In a policy statement entitled Food Additives and Child Health, the American Academy of Pediatrics warns about these harms — and points out that they often are worse for children. Children are smaller, so their "dose" of any given chemical ends up being higher. They put their hands in their mouths more than adults do, so they are likely to ingest more. Their bodies are still developing, so they can be more at risk of harm — and they are young, so the chemicals have more time to do more damage.
In particular, the policy statement warns about:
So what is a parent to do about food additives and chemicals?
These chemicals are truly everywhere, and impossible to avoid completely. Here is what the AAP suggests:
Buy and serve more fresh or frozen fruits and vegetables, and fewer processed meats, especially during pregnancy.
Since heat can cause plastics to leak BPA and phthalates into food, avoid microwaving food or beverages in plastic containers. Also: wash plastics by hand rather than putting them in the dishwasher.
Use more glass and stainless steel instead of plastic.
Avoid plastics with the numbers 3, 6, and 7 on them.
Wash hands thoroughly before and after touching food, and clean all fruits and vegetables well.
And here are a few more ideas:
Cut back on canned foods and beverages in general.
Cut back on fast food and processed foods.
Read labels. Get to know what is in the products you use.
Look for lotions, soaps, and other products that are made naturally — and are fragrance-free.
Consider making your own home cleaning products. You'd be amazed what a little baking soda or vinegar can do.
The idea isn't to get paranoid (although that's an understandable feeling) ;the idea is to get informed — and to make some simple changes that can go a long way toward keeping children and their families healthier.
Follow me on Twitter @drClaire
About the Author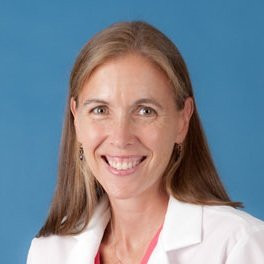 Claire McCarthy, MD, Senior Faculty Editor, Harvard Health Publishing
Claire McCarthy, MD, is a primary care pediatrician at Boston Children's Hospital, and an assistant professor of pediatrics at Harvard Medical School. In addition to being a senior faculty editor for Harvard Health Publishing, Dr. McCarthy …
See Full Bio
View all posts by Claire McCarthy, MD
Disclaimer:
As a service to our readers, Harvard Health Publishing provides access to our library of archived content. Please note the date of last review or update on all articles.
No content on this site, regardless of date, should ever be used as a substitute for direct medical advice from your doctor or other qualified clinician.