Child & Teen Health
Bugs are biting: Safety precautions for children
If you spend time outdoors — which we all should do, for all sorts of reasons — you are likely to encounter biting bugs. Most of the time the bites are just a nuisance. But besides the fact that sometimes they can be painful or itchy, bug bites can lead to illness — like Lyme disease from ticks, or Zika, malaria, or West Nile from mosquitoes. So preventing bites is a good idea for all of us, and certainly for children.
Simple precautions will help
Before talking about insect repellents, it's important to remember that there are simple and effective precautions, nearly all of which don't involve any chemicals. For example:
Empty out any standing water outside your home. That's where mosquitoes breed.
Wear long-sleeved shirts and long pants if you are going to be in areas with lots of biting insects. If you treat clothes (and shoes and gear) with 0.5% permethrin, it can be helpful.
Be aware that mosquitoes are most likely to be out from dusk to dawn, and plan activities accordingly.
To avoid tick bites, avoid wooded and brushy areas and keep to the center of paths when you hike. Be sure to do a tick check when you come home — not just of all the people in your group, but also any pets or gear that came along. Taking a shower soon after arriving home can help with both tick checks and washing off any unattached ticks.
Make choices about insect repellent
Insect repellents can be very useful. Some are more effective than others, and some can have side effects, so it's important to do your homework. The Environmental Protection Agency has a great interactive tool that can help you choose the best repellent for your particular situation.
The most effective repellent is DEET (N, N-diethyl-meta-toluamide). It works against both mosquitoes and ticks, and is definitely the go-to repellent if you really want or need to prevent bites. The higher the concentration, the longer it lasts: 10% will give you about two hours of coverage, while 30% can protect you for about five hours. The American Academy of Pediatrics (AAP) recommends not using more than 30% on kids, and not using any repellents on infants less than 2 months old.
The most common side effect is skin irritation, and if you ingest it (you never know with little kids) it can lead to nausea and vomiting. Eye irritation is possible, which is why you should never spray any repellent directly to the face, but rather put it on your hands and then carefully apply to the face. In very rare cases, like one in every 100 million users, DEET can lead to brain problems such as seizures if used in high doses. This is an incredibly rare side effect, and not something that should stop you from using it, especially if you are in an area with a lot of ticks, or an area with lots of disease-carrying mosquitoes.
Here are some alternatives with minimal to no side effects (eye irritation most common; avoid as noted above):
oil of lemon eucalyptus, or PMD (the manmade alternative). This works nearly as well as DEET.
picaridin, which works better against mosquitoes than ticks
2-undecanone
IR-3535, the active ingredient in Avon products, although it is not very effective
citronella, although it is even less effective.
Applying insect repellent — and sunscreen
Whatever you use, follow label directions and be sure that you are careful as you apply it to all exposed skin. It's best to spray in an open area — and spray clothing too. Pump bottles and wipes with insect repellent may help you apply products carefully. Try to choose the best product for your situation so that you can apply it just once; the EPA tool is great for that. Don't forget sunscreen; apply that first so your skin can absorb it.
The Centers for Disease Control and Prevention (CDC) has more information about applying insect repellent on children and preventing bites from mosquitoes and ticks.
About the Author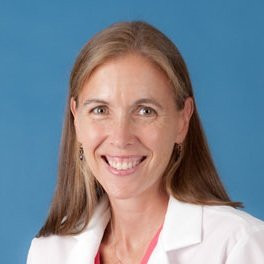 Claire McCarthy, MD, Senior Faculty Editor, Harvard Health Publishing
Claire McCarthy, MD, is a primary care pediatrician at Boston Children's Hospital, and an assistant professor of pediatrics at Harvard Medical School. In addition to being a senior faculty editor for Harvard Health Publishing, Dr. McCarthy …
See Full Bio
View all posts by Claire McCarthy, MD
Disclaimer:
As a service to our readers, Harvard Health Publishing provides access to our library of archived content. Please note the date of last review or update on all articles.
No content on this site, regardless of date, should ever be used as a substitute for direct medical advice from your doctor or other qualified clinician.
You might also be interested in…
Lyme and Other Tick-Borne Diseases
This guide examines the challenges of prevention and diagnosis of tick-borne diseases to help you seek the most appropriate treatment for your symptoms. It examine ticks, their life cycles, and some of the diseases they spread, such as babesiosis, ehrlichiosis, and Rocky Mountain spotted fever. The guide takes a close look at Lyme disease, including diagnosis, treatment, and prevention.
Read More
Free Healthbeat Signup
Get the latest in health news delivered to your inbox!